Link: jandrewspeaks.com
KOME CLOTHING; ARTISTRY SHINES AT VFW S/S 2023
KOME CLOTHING
As I sit down to write reviews in the days just after Vancouver Fashion Week, I reflect on what I've just seen. It's an intense four days. I contemplate what I want to express about what I've seen and witnessed. Sometimes it takes a few days to process. Often as I think about a particular designer and their collection, a phrase or word comes to mind to best describe their work. In the case of KOME CLOTHING, that word is artistry. The artist behind KOME CLOTHING is North Vancouver-based designer Kjaer Neletia Pedersen.
Kjaer Neletia Pedersen has always been an artist, and she creates wearable art with intention. No two garments are identical, and each one incorporates the playful artistic spirit of the artist. Kjaer majored in Art at University. She became a teacher of art at both Secondary School and University levels. Kjaer has worked in various mediums over the years, including owning her clay studio, but has now found a passion for creating with fabric.
KOME CLOTHING - A REVIEW
 I wrote about KOME CLOTHING in my preview post and I was not disappointed by what I saw, KOME CLOTHING designer Kjaer Neletia Pedersen showed her collection to a full house on the opening night of VFW. As the lights came up, the audience grooved to live music. Kome Clothing presented a collection inspired by the fabrics and incorporated repurposed clothing. Kjaer describes in her biography notes her love for creating her one-of-a-kind garments using a wide array of techniques; dyeing, stamping, bleaching, and hand-cutting her creations. All these artistic techniques and more were evident as the upbeat jazzy music accompanied this bohemian collection.
Each piece on the runway expressed the artistic skills used in its creation. A wide range of textiles, patterns, and prints gave a rich, eclectic vibe. Denim is upcycled and incorporated into the garments. The garments tell stories through ethnic, vintage, and patchwork fabrics. The color palette is varied and based on dark basics with colorful emblazoned textiles. The clothing has a free-spirited nature and appeals to those wanting clothes that come from mindful production.
This collection's signature pieces are flowing silk robes, they can be incorporated into a wardrobe with ease. The brilliant, vibrant colors added to a black dress, jumpsuit, or slacks and top make a unique and easy-to-wear fashion statement. KOME CLOTHING strides to provide wearable art to both women and men and has inclusive sizing to flatter all figures.
In conclusion, slow fashion is the future. As we strive for a more sustainable fashion industry, we need to support the small producers who make deliberate and thoughtful clothing.
This is from the first night of VFW S/S 2023, I am pictured with fellow writer Marilyn R. Wilson, Marilyn is wearing a robe from KOME Clothing.
CIAO FOR NOW J. ANDREW
-----------------------------------------------------------------------------------
Link: oliobymarilyn.com
KO-M.E. will be showing on the runway at Vancouver Fashion Week on Thurs. Oct. 20th, 2022

Kjaer Neletia Pedersen has always been an artist and she personally creates wearable art with intention. No two garments are identical and each one incorporates the playful artistic spirit of the artist.

She majored in Art at University, and then became a teacher of Art in both Secondary School and at the University Level. She has worked in various mediums over the years, including owning her own clay studio, but has now found a passion in creating with fabric.

Kjaer makes everything in her North Vancouver Studio/Boutique. The designer enjoys repurposing garments, and also receives pleasure in free hand cutting chosen natural fabrics and often dying, painting, bleaching, stamping and appliquéing her work. The KOME Clothing line chooses fabrics carefully, her line consists a joyous array of reimagined clothing, along with an abundance of natural fibres including silk, wool, cotton, tencel and linen.
Interview - 
As an artist all of my life, I have never not created... charcoal portraits and clay creations were probably my favourite mediums. I am very much self taught in sewing, however, I studied Art in University and became a high school and university level art teacher. When I left teaching, we needed some money as a family, and I thought... I think I can sew! As an artist and a mathematician, along with having a father who was trained as a master tailor in Denmark and a mom who was a seamstress... well, I could. I always free hand cut my garments and sew them myself. Within a month of starting to sew, I found myself in a high-end boutique on South Granville and was accepted into the highly juried Circle Craft Art Market.  
Kjaer creates for every size woman so that everyone can look and FEEL fabulous every single day. She sells her line in her studio, online and at major local markets such as Circle Craft, Harmony Fashion Show, Filberg Festival, Edmonton Butterdome and Out Of Hand. Kjaer is represented locally at the Niche Art Gallery on Granville Island and the La Differencia in Gastown.

A feast for the eyes, and pleasure for the soul is in store for anyone visiting a KOME market, her studio and online too!

Who are you as a designer? Aesthetic? Customer? Brand?

Who am I as a designer? Good question because I just love to experiment and play. I paint, stencil, bleach, dye and I do more and more upcycling. I am ever evolving and love most that I am enjoyed by EVERY body... all sizes and ages... in my collection there is something for everyone.


What comes easiest for you as a designer? What is hardest?

What is the easiest for me? When I get into a relaxed meditative state in my studio all alone and everything clicks. I am always amazed that somehow my free hand cutting is giving me exactly the cuff or collar size I need... Just that state of knowing that it is all good.. nothing can go wrong because, as I often told my art students, that is when you get most creative and create masterpieces when you correct mistakes. The hardest is certainly like any artist, to price your finished pieces that are fair but still getting some profit especially when you have them in stores.
Where do you find inspiration for new collections? How important is colour to your design process?

My inspiration comes from the fabrics, and it also often comes from seeing something I like on the street, certainly if I am creating for something special such as a fashion show I become quite inspired. I love colour but, I, like most of us now, like our black clothing. I am sure that is why I am so popular, you can throw on a KOME over your black pieces...enjoy the colour but still be all in basic black otherwise.
Readers would love to know more about the current collection you showed at Vancouver Fashion Week.

This was so hard to choose. I have such an abundance of fabulous one of a kind garments, that, I admit, I took the opinion of others of what an experienced eye thought would be best on the runway. I am happy with my collection, but, because I am constantly playing, you can never think you know a KOME garment because, and especially now, with all of my upcycling that I do, I love changes and I am always learning and creating. I am an artist and only wish I had a few more months to prepare and play. This year, I met a designer, Darya A, she began by doing a bit of sewing for me as I had summer markets coming up and we ended up collaborated on some of the styles I will be showing.
VFW Support Team includes: Tyrone from La Differencia, Chi from Chi Creations, Addy and Jenna from Cappelleria Bertacchi, Jane from Golden Maple Modelling, design collaboration with Darya from Dazi Creations, music by Haig from Haig Armen and Janet Adrienne Ross.
Do you have a favorite look in this collection?

Yes, every garment when I see it on a human instead of hanging in my studio. I always say I am my biggest fan because I do LOVE my creations and especially on all size women. A favourite look you ask... I do think my silk grments are exceptionally beautiful, but, then I grew to love linens, I then began to work with vintage cotton in the form of Kanthas... and OMG... I love this so much... it is also so fabulous to know that these are old saris and that the women I buy from in Bagledesh are kept off the street and able to live well and feed their families with fair trade. So, along with the Kanthas, the recycled reimagined garments I do are becoming more exciting and women of all ages love them.
Where can readers purchase your designs?

My designs can be purchased online, in my studio in North Vancouver with an appointment, at the Niche Art Gallery on Granville Island and at the La Differencia Shoe and Clothing Boutique in Gastown.
What's next for you as a designer and your brand?
I plan to find another fabulous store or two to sell my one of a kind pieces and do fewer markets.
---------------------------------------------------------------------------------------
Vancouver Fashion Week:

link: clotheslinefinds.com

KOME CLOTHING BY KJAER PEDERSEN

TWO PERSPECTIVES

BY DIANNA DRAHANCHUK AND COLLEEN

Dianna D. has been a frequent guest writer, here, and has a keen eye for runway shows. Kjaer, very kindly added Dianna to her guest list as we both know KOME, well and wanted to be there for her first fabulous show Van Fashion Week #vfwss23. 

Dianna's Perspective

Kome Clothing paraded three fashion themes down the runway: embellished / upcycled denim clothing and boots, ethnic inspired outfits for men as well as women, and flowing transparent robes, all topped by jaunty hats. Strong exciting colours like deep sea green, rich sunflower yellow and bright sky blue made for a very pleasing display. One can hardly wait for next spring to show them off as Randy did as she wore a Kome robe to this first night of Van Fashion Week for Spring 2023. This was Kjaer Pedersen's first Van Fashion Week show and we sincerely hope to see more of her work at future fashion events.

Colleen's Perspective

What I love about KOME is that everyone can wear it and that is looks beautiful from the back as well as at the front. Kjaer designs clothes with panache and detail. Each piece is unique and is embellished with color, ties, and a variety of pattern and cut combinations. I think the free spirit feeling her work inspires her models as well as her many customers. KOME offers a wide range of informal and formal wear and many accessories. Congratulations on your first show Van Fashion Week, Kjaer! No doubt more of us will be wearing this gorgeous line, next season.
ABOUT
Hello!!!!
I am an artist. I was a teacher for Grades 1 to 12.  I taught Fine Art in High School and at the University Level. 
Enjoying a  lifelong passion of artistic pursuits, these experiences evolved into my imaginative creations of clothing for all sized women.

Women's comments include: "stunning designs, elegant, unique, striking fabrics, comfortable, versatile, flattering, FUN!, easy and effortless, sophisticated, casual, dressy, reasonably priced, all occasion, ideal for travel, always look and feel fabulous, easy to wear, timeless"

I sell now only at highly juried BC Markets, Fashion Shows for women's events, online and out of my studio.
---------------------------------------------------------------------------------
Other information follows IF you want to read a lot more... here it is: :)
----------
 I AM A CANADIAN BORN ARTIST WHO NOW CREATES TIMELESS, ETHICAL AND VERY WELL MADE CLOTHING.  I AM A ONE WOMAN BUSINESS!  I CHOOSE TO MAKE VERY SPECIAL PIECES THAT YOU WILL PROUDLY WEAR.  I WORK SLOWLY, CAREFULLY AND LOVINGLY ON EACH INDIVIDUAL GARMENT.  
I CREATE FOR EVERY SIZE WOMAN.. PETITE, PLUS, TALL, CURVY.  I WANT YOU TO ROCK -YOUR- BODY IN MY CLOTHES.  I TRULY BELIEVE THAT EVERY SIZE IS BEAUTIFUL AND EVERY PIECE IS ALWAYS MADE WITH LOVE PERSONALLY BY ME.
MY INTENTION IS TO CREATE GARMENTS  THAT ARE UNIQUE, FLATTERING AND  EVERYDAY EXTRAORDINARY.  MY GOAL IS THAT YOU CAN RELAX IN YOUR BODY AND FEEL TOTALLY ALIVE, GORGEOUS AND VERY COMFORTABLE.  LOOK IN THE MIRROR AND FEEL GREAT!  YOUR CHOSEN GARMENTS ARE VERSATILE AND TRAVEL WELL AS MOST ARE LIGHT AS A FEATHER.  
WOMEN PURCHASE MY LINE FOR SPECIAL OCCASIONS, STREETWEAR, CRUISE WEAR, STAGE PERFORMANCES BY BOTH ACTORS AND SINGERS, MOTHER OF THE BRIDE OR GROOM AND I HAVE SHIPPED LITERALLY ALL OVER THE WORLD.  MY GARMENTS HAVE OFTEN BEEN WORN AT THE VANCOUVER FASHION WEEK (I HAVE BEEN ASKED REPEATEDLY TO SHOW AT THE VFW) AND EVEN HAVE TAKEN THE STAGE AT THE AUSTRALIAN FASHION WEEK.  
YES, MY ULITMATE DESIRE IN MY ONE OF A KIND KOME LINE, IS TO HAVE SOMETHING FOR EVERYONE .... WHICH INCLUDES NOT ONLY HUNDREDS OF GARMENTS IN MY STUDIO BUT, ALSO BUDGET SALE ITEMS ARE ALWAYS AVAILABLE TOO.

  ——-
MY STUDIO IS IN A VIBRANT STUDIO BOUTIQUE IN NORTH VANCOUVER.  I CREATE EVERYTHING THERE, FROM START TO FINISH.  I MAKE EACH GARMENT MYSELF, ONE BY ONE, WITHOUT USING SEWING PATTERNS SO THAT EACH PIECE IS ORIGINAL AND MY LINE IS EVER CHANGING.  I CHOOSE TO NOT SELL TO STORES SO THAT I CAN KEEP MY LINE AFFORDABLE.
I AM OPEN EVERY FIRST SATURDAY OF THE MONTH FROM 12 TO 4 AND ABSOLUTELY EASILY ANY TIME AT ALL WITH A TEXT, MESSAGE OR A CALL - 604-612-6070
 -------------------
AT MY KOME STUDIO, YOU CAN FEEL TOTALLY COMFORTABLE WITH NO OBLIGATION TO BUY.  MY LOVELY STUDIO IS INFORMAL, PERSONALIZED AND PRIVATE.  MY CREATIONS ARE AFFORDABLE, UNIQUE AND SO VERY COMFORTABLE.  TRY HUNDREDS OF ONE OF A KIND CREATIONS ALL DESIGNED, CUT AND SEWN BY KJAER.  THANK YOU FOR SUPPORTING A SMALL BUSINESS AND AN ETHICAL WAY OF SHOPPING.  I LOVE SILKS, RAYONS, BAMBOO AND STILL FIND SOME POLYESTERS I LOVE. I SUPPORT CANADIAN FABRIC COMPANIES WHEN I CAN.  I USE RECYCLED CLOTHING OFTEN AND RECREATE IT.  I ALWAYS DONATE SCRAPS TO ANOTHER SEAMSTRESS WHO USES EVERY BIT OF FABRIC FOR ALL SORTS OF CREATIVE IDEAS.  I GIVE BACK TO THE COMMUNITY BY DONATING TO THE LOCAL WOMEN IN NEED.  
-------------------------
BELOW: 
Written by Michael and Keiko Boxall for Japanese Web Magazine
THINKING ABOUT WHAT WOMEN WANT FROM CLOTHES, KJAER--A DANISH NAME, PRONOUNCED "CARE"--NELETIA PEDERSEN SAW A NEED AND SET ABOUT MEETING IT. 
"WOMEN OF ALL AGES AND SIZES WANT TO DRESS WITH STYLE, CONFIDENCE AND EASE," KJAER SAYS. "WE WANT TO LOOK GOOD AND FEEL FABULOUS." THE PROBLEM WAS FAMILIAR TO HER: HANDMADE ARTISTIC CLOTHES ARE USUALLY MADE TO BE WORN AT SPECIAL OCCASIONS, NOT EVERY DAY. SO SHE DECIDED TO CREATE A LINE OF TIMELESS, AGELESS, AND EVEN SIZELESS FASHION THAT IS BOTH ELEGANT AND AS EASY TO WEAR FOR EVENING, WORK AND TRAVEL AS IT IS FOR PLAY. THE RESULT WAS HER KOME LINE--STYLISH, UNIQUE AND RELAXED. 
SHE HAS BEEN AN ARTIST (AND ART TEACHER) ALL HER LIFE, A PASSION INHERITED FROM HER DANISH FATHER. SHE HAS DRAWN PORTRAITS IN CHARCOAL AND WORKED IN PAINTS AND PASTELS. SHE WAS ALSO A DEDICATED POTTER. BUT WHEN SHE BEGAN WORKING WITH FABRIC SHE KNEW SHE HAD FOUND HER TRUE MEDIUM. 
"THERE IS NO DOUBT THAT CLOTHING TRANSFORMS YOU, EMPOWERS YOU AND GIVES YOU JOY," SHE SAYS. IN FACT, MAKING PEOPLE FEEL GOOD IS HER MAIN MOTIVATION. IT'S A LOT OF WORK: AS WELL AS DESIGNING AND SEWING ONE-OF-A-KIND PIECES, SHE ALSO DOES HER OWN MARKETING. THESE DAYS A LOT OF SALES COME FROM HER WEBSITE.

"I FOCUS ON JACKETS, USING BAMBOO, RAYON, POLYESTER AND MY REAL LOVE, SILK. AS WELL AS DRESSES I MAKE RUANAS (A KIND OF OPEN-FRONTED WRAP) PONCHOS, TOPS, TANKS AND TUNICS."
RUNNING A ONE-WOMAN BUSINESS IS A CHALLENGE. SOURCING CAN BE A PROBLEM, AND KJAER TRIES TO USE CANADIAN SUPPLIERS WHEN SHE CAN.  SHE MOST ENJOYS BUYING MATERIALS IN SMALL QUANTITIES IN HER TRAVELS SO THAT EACH PIECE IS DIFFERENT.
"I WANT TO CREATE JOY IN MY CLOTHING LINE," SHE SAYS. AND REGULARLY SHE SUCCEEDS. "I SEE WOMEN AT MY SELLING EVENTS TRYING ON A PIECE AND LITERALLY DANCING."
-----------------------------------
KJAER NELETIA PEDERSEN OF KOME CLOTHING
          AND AS AN ARTIST AND AN ART TEACHER FOR GRADES 1 TO 12 - MOST RECENTLY TEACHING SECONDARY AND UNIVERSITY LEVEL ART... YOU CAN LOOK AT: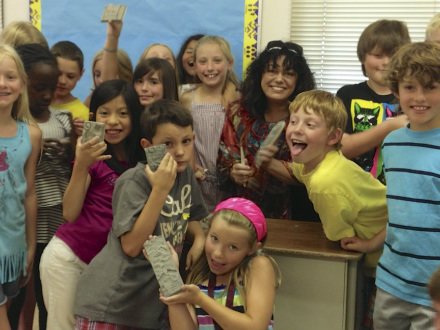 BY THE WAY... DO YOU KNOW THAT I CREATE EVERY SINGLE PIECE MYSELF... JUST FOR YOU

NOTE, AS AN ARTIST, I FIND THAT I AM FOREVER CHANGING. I AM NOW WORKING WITH DIFFERENT FABRICS, DIFFERENT DESIGNS.  I LIKE THE CHANGES THAT I HAVE MADE AND I LOVE THAT I CAN ALWAYS KEEP A SALE RACK IN MY STUDIO FOR YOU… SEE YOU SOON… EVERY FIRST SATURDAY OF THE MONTH FROM 12 TO 4 OR CALL FOR AN APPOINTMENT 604-612-6070

--------------------------------
Vancouver Fashion Week Video October 2022... you have to copy and paste this:
https://drive.google.com/file/d/1kg1np3VleiQaMKpd1_Uy9AAm8s-nsDBK/view