In studio SALE March 10 and 11
& online for the month of March
(yes - email me with size colour preferences and I will take photos and send to you...
we can chat on line so that you, too, can buy ONLINE 2/3 and get 3/5 MORE free!!)
Hurry, offer valid only while garments last
Shop early at door opening for best selection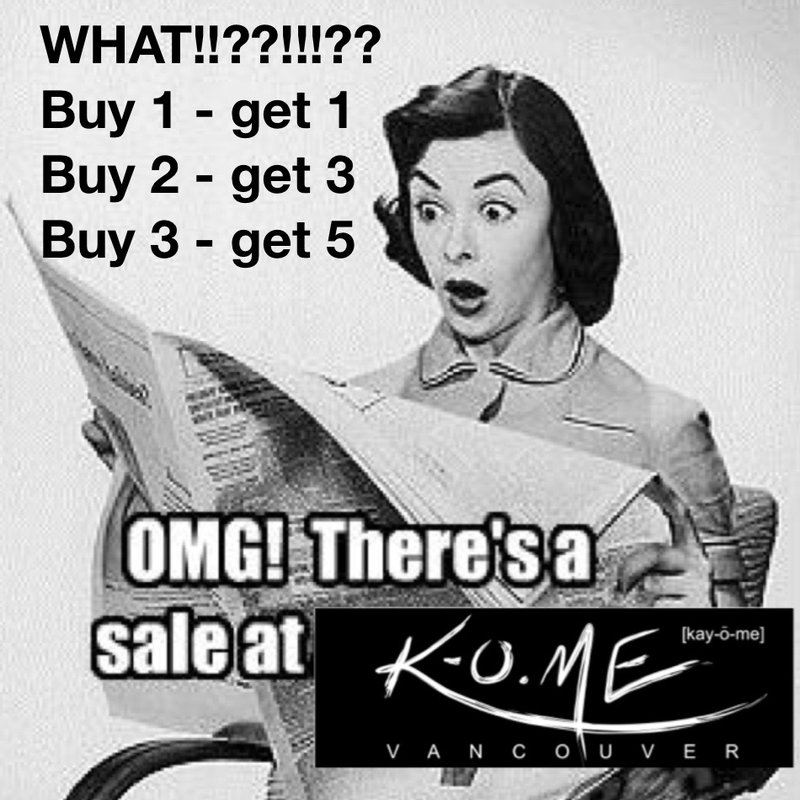 Next OPEN STUDIO and sale!!!!... March 10 / 11
during the North Shore ART CRAWL
10:00 to 5:00 both days


Anytime by appointment...
text Kjaer at 604-612-6070
SPECIAL PROMOTION FOR Valentine's Day
Have you met the talented local artist, Kjaer Neletia Pedersen yet. Kjaer is now designing and sewing beautiful one of a kind garments in her studio
Customers often use these words when describing the Kome Clothing Line:
- artistic - vibrant - timeless appeal
- exquisite - fun - fabulous - fashionable
- luxurious - simple - classic - affordable
- easy to dress up or down - effortless
- sophisticated - unique - joyous
- distinctive - flattering - comfortable


Kjaer Neletia Pedersen is a graduate of the University of Guelph and Western University. She is an artist and an art teacher. Kjaer has taught Art at the high school and university level. She has owned her own pottery study, and was also Artist In Residence for four years working with community art and murals. Kjaer now creates one of a kind garments for all size women. Women, when they try on Kome Clothing, love how they look and FEEL!!!
195 Artist Studios -195 Pemberton Avenue, North Vancouver

phone Kjaer at 604-612-6070 for an appointment at your convenience​
----------------------------------------------------------------------------------------------------------------------------
----------------------------------------------------------------------------------------------------------------------------

2017/18 Markets:



Annual Filberg Festival

.- August 4 to 7, 2017. - filbergfestival







Annual OUT OF HAND MARKET

- November 24 to 26, 2017 outofhand.ca

Victoria




Annual North Vancouver Art Crawl

- March 2018 - northvanartscouncil




Annual Nifty For Fifty Sale

- April 2018 - NiftyforFifty