THINKING ABOUT WHAT WOMEN WANT FROM CLOTHES, KJAER--A DANISH NAME, PRONOUNCED "CARE"--NELETIA PEDERSEN SAW A NEED AND SET ABOUT MEETING IT.
"WOMEN OF ALL AGES AND SIZES WANT TO DRESS WITH STYLE, CONFIDENCE AND EASE," KJAER SAYS. "WE WANT TO LOOK GOOD AND FEEL FABULOUS." THE PROBLEM WAS FAMILIAR TO HER: HANDMADE ARTISTIC CLOTHES ARE USUALLY MADE TO BE WORN AT SPECIAL OCCASIONS, NOT EVERY DAY. SO SHE DECIDED TO CREATE A LINE OF TIMELESS, AGELESS, AND EVEN SIZELESS FASHION THAT IS BOTH ELEGANT AND AS EASY TO WEAR FOR EVENING, WORK AND TRAVEL AS IT IS FOR PLAY. THE RESULT WAS HER KOME LINE--STYLISH, UNIQUE AND RELAXED.
SHE HAS BEEN AN ARTIST (AND ART TEACHER) ALL HER LIFE, A PASSION INHERITED FROM HER DANISH FATHER. SHE HAS DRAWN PORTRAITS IN CHARCOAL AND WORKED IN PAINTS AND PASTELS. SHE WAS ALSO A DEDICATED POTTER. BUT WHEN SHE BEGAN WORKING WITH FABRIC SHE KNEW SHE HAD FOUND HER TRUE MEDIUM.
"THERE IS NO DOUBT THAT CLOTHING TRANSFORMS YOU, EMPOWERS YOU AND GIVES YOU JOY," SHE SAYS. IN FACT, MAKING PEOPLE FEEL GOOD IS HER MAIN MOTIVATION. IT'S A LOT OF WORK: AS WELL AS DESIGNING AND SEWING ONE-OF-A-KIND PIECES, SHE ALSO DOES HER OWN MARKETING. THESE DAYS A LOT OF SALES COME FROM HER WEBSITE.
"I FOCUS ON JACKETS, USING BAMBOO, RAYON, POLYESTER AND MY REAL LOVE, SILK. AS WELL AS DRESSES I MAKE RUANAS (A KIND OF OPEN-FRONTED WRAP) PONCHOS, TOPS, TANKS AND TUNICS."
RUNNING A ONE-WOMAN BUSINESS IS A CHALLENGE. SOURCING CAN BE A PROBLEM, AND KJAER TRIES TO USE CANADIAN SUPPLIERS WHEN SHE CAN. SHE MOST ENJOYS BUYING MATERIALS IN SMALL QUANTITIES IN HER TRAVELS SO THAT EACH PIECE IS DIFFERENT.
"I WANT TO CREATE JOY IN MY CLOTHING LINE," SHE SAYS. AND REGULARLY SHE SUCCEEDS. "I SEE WOMEN AT MY SELLING EVENTS TRYING ON A PIECE AND LITERALLY DANCING."
Written by Michael and Keiko Boxall for Japanese Web Magazine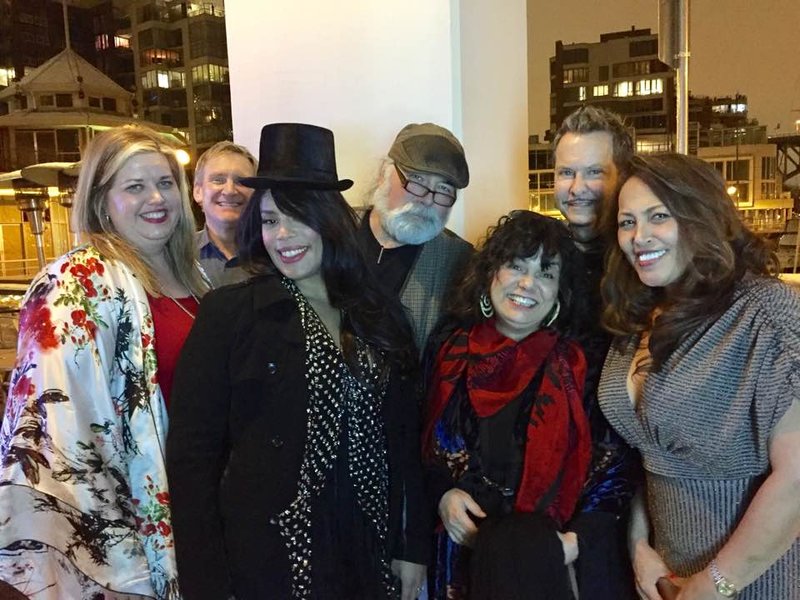 Kjaer Neletia Pedersen of KOME CLOTHING

and as an art teacher you can look at: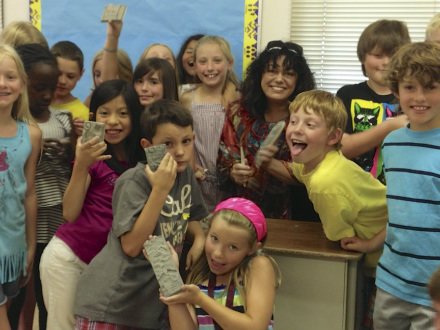 By the way... do you know that I create every single piece myself... just for YOU

Note, as an artist, I find that I am forever changing. I am now working with different fabrics, different designs and selling more to boutiques. I like the changes that I have made and I love that I can always keep a sale rack in my studio for you… see you soon… every first Saturday of the Month from 12 to 4 or call for an appointment 604-612-6070